SOURCE
After five long years the musical world finally received some great news from Finnish pagan crusaders Moonsorrow. Those who are living in the age of men got a unique chance to witness "The Age of the Gods" since it is the exact name for Moonsorrow new opus. HeavyMusic talked to the frontman Ville Sorvali and the guitarist Mitja Harvilahti just before the release gig on April, 1 in Helsinki, and discussed new material and more - please, have a read!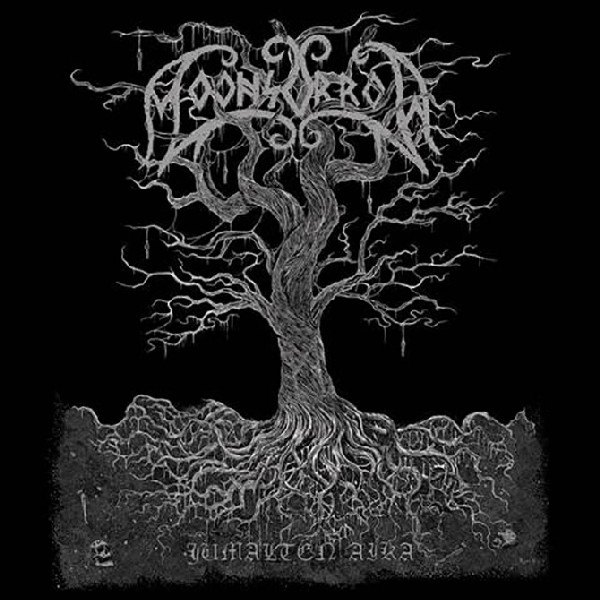 HeavyMusic: How did your recent tour in China go? Do you have any special memories, feelings, impressions?

Mitja: China is great. It is always interesting. It is nothing like you can see in Europe or anything in the world. Basically, wherever you go, it will be interesting and exciting. The tour was great in every aspect, lots of travelling. Maybe too much travelling and too little sleep, but it is always worth to go there.

Ville: It is a nice country. I have gone there on holiday as well.

HM: Speaking about new material, how did the new album change your perception of the previous ones?

Mitja: I guess we always change it because we don't feel like we are on a road to somewhere... let's say, we don't want to hear anything we have done before, we tend to start from scratch and of course the material would sound like Moonsorrow. I mean there is no point in taking something that happened before, add something new and then try to find a perfect recipe for a Moonsorrow album, this just doesn't work.

HM: Please, tell us a bit about your new video. How did you find the artists for making it?

Ville: Initially we had an access to two options but I do not know where the options came from.

Mitja: It is just that we heard there are a couple of companies that are very skilled and can do something interesting and in the end we chose one of them. Though you never know what you would get with all this money invested.

Ville: They also had a really good attitude to it [the making of a video] so, I guess, we trusted that they would make it as good as they could. I was involved from the beginning, which was just a couple of months ago. I met up with the main guys in Belgrade where we discussed the script – the general line and then freehand, because I do not know anything about music videos. Overall, I think they did a great job.

HM: True. Well, it was your first experience of a change from a musician to an actor. How did the shootings go?

Ville: I can tell you it hurt. It really hurt, as I has had to be in chains for several hours, constantly trying to break free, so it hurt my wrists. I am not even sure I can play today (at that moment Mitja tries to console him). It was a really fun experience as I have never done anything like that before. Still, I am sure I will not become an actor, I would rather stay in my accustomed role.

HM: So you realized this at the shootings, didn't you?

Ville: No-no… actually I would like to do that type of thing more from time to time but I do not know if anyone would want me for their movie…

HM: Right. If we turn back to the new album, we know that the music that was created between 2012 and 2014 was ditched completely. What did it sound like and why did not you like it?

Ville: It sounded boring.

Mitja: It just did not have the spirit. It was not about good stuff, bad stuff or anything, it simply lacked the spirit.

Ville: Also, it did not go the same direction we wanted to go as Moonsorrow. It is really impossible to explain but that is how it is.

HM: Music industry has gone through a certain evolution in the past several years. How has it changed your ways of working on a new material and promoting it after the recording for you as a band?

Ville: Not much.

Mitja: You see it because the promotion is done differently today; it has become more aggressive nowadays. After the release, there are a lot of versions to cater about for different kinds of groups of people, and this might be the biggest change for us as we do not normally share a lot of digital singles.

Ville: It did not change our approach to our music. We just do it the same way as always. It could be a commercial suicide or whatever but I do not think many of the metal bands out there care about this.

HM: From your point of view, how do music videos go along with the impressions people get from listening to music? Sometimes the images from videos can distract the listeners from direct music associations.

Mitja: That is exactly the point why we will probably never make a music video, and we used to say "Never! No music videos. At all!" many times, but this one is an exception to it. Actually, I think we were kind of forced to make a video. But if we had had our management said "Let's make a music video" and we had been still in need of shortening our songs, we would have never made one. So it was cool we had this song ["Suden Tunti"] for it. Actually, when I read the script I realized 'ok, if they can make this script into a video, it is going to be great', because if you do not capture the whole essence of the song…

HM: …then it would feel like a fake?

Mitja: Yes. Usually music videos are crap, most of them, like 98%, are completely shitty…

Ville: They are useless.

Mitja: …yes, with wasted money and compromises to make them. I made other music videos as I do camera and lights stuff, and I have always hated the fact that you spend like 20 hours a day working on a video, and it still ends up being a crap no matter what, because the result is just not satisfying.

Ville: And it is not all about money, you also need a vision. Funny thing about this video and the song I read from our Facebook page – and I probably should not read this as it just makes me angry at how stupid people can be – some people say that now when Moonsorrow makes a music video, the song for it is much shorter than usual (because of the video). And I was like 'we made the song long before we decided to make a video out of it, and if you do not like the song, that is fine, but it is not the fault of the video'.

HM: 2015 saw a 20th anniversary of Moonsorrow. With a relation (or completely no relation) to that, have you ever thought about doing a 'very special' Moonsorrow show, for example acoustic one or one with an orchestra?

Mitja: It is too late!

Ville: We turned 20 last year but we just forgot about it.

Mitja: It was knocking in my head for many times, but then I heard people commenting like 'all these bands making these anniversary shows, they suck!' And we in the band…we did not even discuss it, but seeing people's opinions about bands playing their whatever golden era albums or having anniversary shows, I do not think we would have made such a show, even if we had not forgotten about it. I think the best birthday present is this album ["Jumalten Aika"] finally, and it is much more important than any special show.

HM: True. Can you recall in what moment in time you realized that Moonsorrow has gained some solid attention and success from the audience?

Ville: I do not think there was a single moment, as our uphill was pretty modest. There was never really kind of a moment when something happened and we started to sell a lot of albums. We still do not, if you get what I mean. It is very slow growth, we never realized something happened. Of course, now it feels really weird sometimes, especially if we look back at our first demo and return to nowadays when we are sitting here waiting to play for the sold-out Virgin Oil... something must have happened! I do not know what, and it feels strange.

Mitja: We never made any big decisions, we never pushed the band at those times when a band gets a record deal and it feels it has gotten big or something…we never did anything about it, we never started touring when it was needed, we toured when we could. And it actually went good, things were going better and better all the time but it did not explode and it is fine.

Ville: It is actually very good.

Mitja: And we never felt there is going to be any decline after it.

HM: ...after the rise?

Ville: Yes. I personally know some people who have gone really high in their musical careers, and then came down very fast. You could see that this hurts them. It all messes with your head.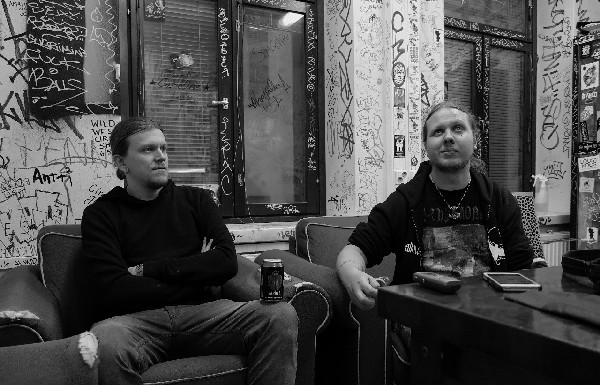 HM: How do you feel about the fact that some fans do not pay enough attention to the lyrics as they do not understand Finnish?

Ville: I do not really mind, music is the most important part. I have the feeling that the music transmits the message of the lyrics by itself as well.

HM: Speaking about the lyrics again, do you know what the song will be about in advance or is it a moment of inspiration?

Ville: I do not think I ever got any divine intervention in my head, like 'now you are going to write a song about this', it just gradually develops. We keep a discussion with Henri about the themes, so it is not completely my decision, and I am guided by all other people in the band. I just do the final execution.

Mitja: This album is a little bit different from the previous one; that one was a concept album, and we already had some images drawn pretty much for it, and we knew what would happen there and how the storyline is going to go, so it sounded differently from what we had on [the latest] album. Of course, we had some themes, but how to 'execute' them was pretty much personal as long as it falls within the general frame.

Ville: The frame was basically that we wanted to write an album about myths and approach the myths in a different light – that was the main theme everyone has agreed upon. And I guess I did smaller details within it. Of course, I could not have done it all by myself. I gained a lot of inspiration from the others.

HM: And this is a nice thing from your side to point it out!
HM: You made two covers on Grave and Rotting Christ songs. If you were to choose one Moonsorrow song to cover by these bands, which one would it be?

Ville: I would like to hear Grave covering "Tulimyrsky".

Mitja: I would like to hear Rotting Christ covering "Kaiku".

HM: Are there any bands or musicians you would like to work with?

Ville: The guys in the band (laughing).

Mitja: This is really hard to say, because we know a lot of musicians who are great people, it is in which way we could do something together…

HM: Probably song collaborations or guesting on each other albums?

Mitja: Well, guests…vocalists especially are interesting.

Ville: Well, we already have Jonne on the new album, for example, it was the idea I personally wanted to experiment with, and we will do a live song to try it today.

HM: Very much looking forward to it. We think it must be very interesting.

Ville: He was the most interesting character for this album…he has his thing.

Mitja: He has something in his voice that none of us have. When we heard him in the studio we literally got chills on our arms and thought 'oh shit!'.

Ville: None of us has such a voice, because none of us does drugs or smokes that much (laughing).

HM: This is definitely informative :) We are aware of Henri's firm opinion about not playing live. What does performing songs live on stage means to you?

Ville: I love it – cannot say much more!

Mitja: Yes, it is something you grow kind of addicted to – at least I do. Sometimes it is very hard to deal with not playing live between tours and shows – I get hooked on it very badly. In daily life I am more of a calm and settled person but on the stage it changes completely. It is not acting, but I rather become a completely another person while playing live.

HM: Thank you for such honesty. Can you tell us what is your biggest dream related to Moonsorrow?

(At that point David, the manager of the band, enters the room, a friendly brawl happens and the interviewers are properly informed that the biggest dream of Moonsorrow was, is and apparently will be to get as much on David's nerves as possible. Finita la commedia!)

HM: They say one should try everything in life. Is there anything you would never try?

Mitja: There is a saying in Finnish…but we'd better not talk about it.

Ville: There are a lot of stupid things I would not try to do…

HM: And on the other way around, what would you say everyone should try?

Mitja: Chinese food in China.

Ville: Chinese food in China! It is very different from ours.

HM: Cockroaches and scorpions?

Mitja: More like guts and penises.

Ville: And it is worth trying.

HM: Our last question is about Finnish winter which, as we know, is very long and dark. Would you mind sharing some tips on how to survive it?

Ville: Drink. For many Finnish people it is kind of a method of survival in the darkness, they start to drink more.

HM: Living in Russia we can totally imagine that.

Ville: Yes, I was about to come to that – the same in Russia.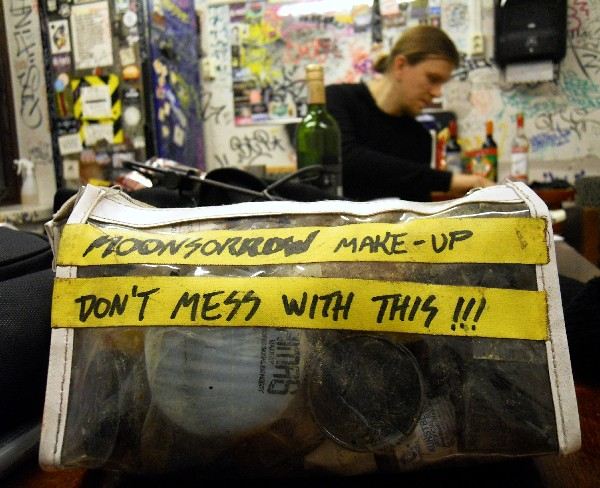 HeavyMusic.ru would like to thank Ville and Mitja for the interview!

See Moonsorrow on the tour on the following dates:
04.01.16 – Virgin Oil, Helsinki, FI
04.08.16 – Durbuy Rock Festival, Bomal-sur-Ourthe, BE *
04.09.16 – Les Tanzmatten, Selestat, FR *
04.10.16 – Melkweg, Amsterdam, NL**
04.11.16 – Le Trabendo, Paris, FR *
04.12.16 – Rock School Barbey, Bordeaux, FR *
04.13.16 – Arena, Madrid, ES *
04.14.16 – Razzmatazz 2, Barcelona, ES *
04.15.16 – CC John Lennon, Limoges, FR
04.16.16 – Carène, Brest, FR *
04.17.16 – Antipode, Rennes, FR *
04.18.16 – CCO Villeurbanne, Lyon, FR *
04.19.16 – Les Trinitaires, Metz, FR *
04.20.16 – O2 Islington Academy, London, UK *
04.21.16 – Club Academy, Manchester, UK *
04.22.16 – The Button Factory, Dublin, IRE *
04.23.16 – The Limelight 2, Belfast, UK *
04.24.16 – The Classic Grand, Glasgow, UK *
04.25.16 – Leeds Uni Stylus, Leeds, UK *
04.26.16 – Academy 2, Birmingham, UK *
04.27.16 – The Fleece, Bristol, UK *
04.28.16 – The 1865, Southampton, UK *
04.29.16 – Matrix, Bochum, DE *
05 07.16 Dark Troll Fest, Germany
06.17.16 Tampere Metal Meeting, Finland
06.18.16 Hellfest, France
06.19.16 Graspop, Belgium
07.09.16 Jalometalli Festival, Finland
07.17.16 Ilosaarirock, Finland
07.23.16 Ragnard Rock, France
08.06.16 Porispere Festival, Finland
08.12.16 Rockstadt Extreme, Romania
08.19-20.16 Summer Breeze, Germany
* w/ Korpiklaani
** w/ Heidevolk

Interviewers – Maria Meledyakhina & Olga Degteva
Photos – Abel 'Grilo' do Demo & Olga Degteva